Meet the Staff of Star Photo Digital Arts
More info on our incredible staff –
Kathy Wehrley has been a student of photography most of her life, receiving her first camera at age 12. In the early 1980's she worked for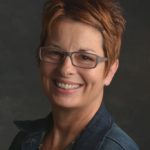 Odell's (camera store and lab), while teaching basic photography classes and being heavily involved with the Killbuck Photo Guild of Madison County. Her favorite subjects have long been architecture, shape, color and form and only started photographing babies and families when she joined the Star Photo Digital Arts Staff in the fall of 2009. While there's plenty of variety of subjects working in the studio, from families to headshots to fine art captures, her favorite human subjects are the babies. "It can be a lot of work, but capturing those fleeting moments in the first year, and making the mamas happy brings me a lot of satisfaction", she says. In her time off, she enjoys riding her bike, going to the gym, reading and enjoying time with family and friends.
Aaron Martin came to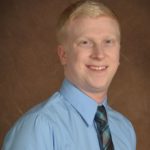 us in 2015, starting out as a part timer, but quickly grew into a full time gig. He graduated from Frankton High school, and then earned a degree from Ball State University majoring in Advertising, with a minor in Marketing. He has spent many hours updating and polishing our website (including helping with these blog posts). He's recently taken a new role as Creative Director, offering Business to Business marketing solutions. Aaron's favorite part of the job is, in his words, "Making cool stuff." In his off hours, Aaron plays a lot of golf and spends time with family and friends.
Jordan Huffer is a Muncie native who graduated from Yorktown High School in 2006, then from Ball State University in 2015 with a degree in Photojournalism. She is the daughter of professional photographer John Huffer, head photographer for Ball State for 30 years. Jordan h
as been in and around photography her entire life, and used to accompany her parents on shoots when she was as young as 7. Jordan is a ten-year 4-H member, where she was several best-in-shows for her photographs, as well as a State Level Founders Award. In college she worked for The Ball State Daily News, The Muncie Star Press and free-lanced for newspapers across the state. All of this is in addition to being a student photographer for the same university department that he father had worked in. While there she had many published works and won awards for both her photographs and column she wrote for the school paper. She came to Star Photo after graduating to work on her design skills, while picking up a camera as much as she can to still keep her skills sharp.
The thing she likes best about working at Star Photo is the variety of work and needs that customers have. She loves seeing old photos that people bring in, and hearing the stories that people have about their photographs. Jordan currently lives in Downtown Anderson, where she gets to walk to work and go home at lunch.
David Olvey has been with the Rossen family, Star China , and Star Photo fo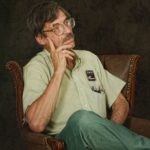 r as long as anyone can remember. He's a handyman, in charge of UPS shipments, runs the C-41 processor, and does most our canvas work, and photo mount work. He knows where everything is in the building and you can count on him to find it for you, generally in five minutes or less. He is a very important member of our team.
Save
Save
Save
Save