October is Family History Month. Here at Star Photo we are really good at helping preserve, protect and promote family history through photography. We can scan photos, put them on a dvd or flash drive or create a collage that will be enjoyed for generations to come. We can bring a ba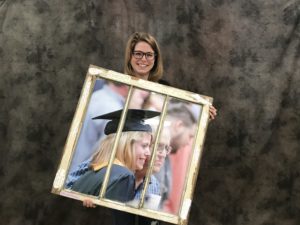 dly faded picture back to life. And in our studio, we can capture images of babies and family that will make grandmothers cry! With happiness, of course. And we're super proud that we can do all that for you.
We happy to tell you we have a new tool in our photo gathering arsenal. We now have a link on our in-store kiosks that will allow you to download images from your phone, tablet or laptop much faster and easier. Once you are connected to our wi-fi, you can select images from your phone without downloading a thumbnail of every image as we've had to do in the past. This makes life better for us and better for you, so it's a win-win!
Last, we'd like to acknowledge the victims and the heroes of the recent events in Las Vegas. We can't image how frightening and devastating it must have been to be there, not knowing where the shooting was coming from, and watching friends, family or strangers being injured or worse. When things like this happen, photography and videography play a huge role in documenting events, helping answer questions, identifying the dead or wounded and reuniting those separated from loved ones. This supports one of our core beliefs: photographs are an important part of our lives, and sometimes are the only link to those who've gone before us.
We know you've heard this before, but for us, it bears saying again. Hug your loved ones. Take nothing for granted. Every is a gift and not guaranteed. We wish you peace.
Save
Save
Save