Canvas Giclée and Fine Art Wraps


Giclée (pronounced "zheeclay") is a French word meaning "fine spray". It is a computer-generated print that is created by the spraying of the image onto fine art paper or canvas. At Star Photo we print our Fine Art, or Giclée prints using a professional Designjet printer, and specially designed archival inks. These inks are formulated so that the printer can spray minute droplets of ink at the resolution needed.  We then coat the canvas with three layers of UV protective coating.
Star Photo Digital Arts will print your Canvas Giclée prints to any size, and stretch or mount them in a variety of ways.  Recently, tests have shown that Giclée quality prints have a lightfast expectancy of between 100 to 200 years.
Star Photo creates museum quality giclée art reproductions for nationally recognized fine artists such as David Slonim, Michael G. Miller, and Suzy Friedman as well as hobby artists. Photographs printed on canvas are a beautiful way to decorate your home and make treasured gifts.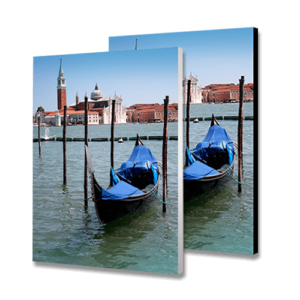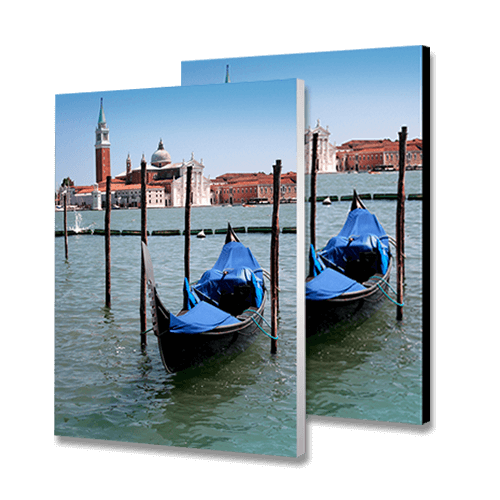 Regular wrap canvas is best when you are planning on framing the image. This stretches the canvas on standard 5/8″ thick in stretcher bars, and should easy fit in a regular canvas frame.  The regular wrap comes with either a white or black wrap.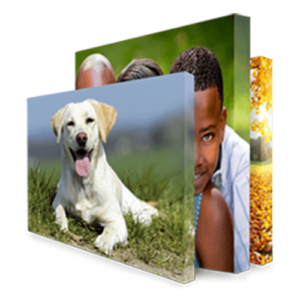 When you don't want to frame it, a gallery wrapped canvas creates a more artistic display. When a canvas is Gallery Wrapped the image stretches around the sides to make for a wonderful presentation by itself. Gallery Wraps are available in three different thickness, standard 5/8 inch, 1 1/2″, and 3″.
All Canvas Giclée prints are protected with three layers of archival coating.
These prices only represent a few common sizes.
Canvases are custom made and we can make any size you can dream up.
Size
Not Stretched

Gallery Wrap

5/8 in Bars

Gallery Wrap

1 1/2 in Bars

Gallery Wrap

3 in Bars

8×10
$16.04
$34.25
$46.96
$48.52
11×14
$16.04
$34.25
$46.96
$48.52
11×16
$18.33
$38.20
$51.57
$54.12
16×20
$33.33
$61.60
$71.87
$87.27
16×24
$40.00
$72.00
$84.00
$102.00
20×24
$50.00
$86.40
$100.80
$122.40
20×30
$62.50
$105.00
$122.40
$148.75
24×36
$90.00
$144.00
$168.00
$204.00
40×60
$250.00
$360.00
$420.00
$510.00